If needed, we will work with your image(s) to improve the overall color, contrast and clarity for FREE. Upon your request, we will also convert your images to black and white or sepia tone for free. Additionally, with all orders over $125, and at your request, we will perform editing and enhancements above and beyond what we normally do. These FREE touch-up requests can include spot color enhancements or corrections, minor facial blemishes, (moles, etc.). You may request these services by using the "special instructions" text box during the checkout process, or submit the request by e-mail after completing your order.

Before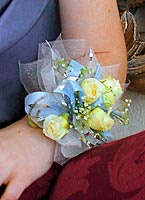 After
This is a close up of an image taken with a high-end digital camera. Notice how much of a difference has been made in clarity and color!
We perform this type of enhancement with all orders. This can make a world of difference, particularly with digital images.